| | |
| --- | --- |
| Name: | Matthew Howells-Barby |
| Title: | Vice President of Marketing at HubSpot & Co-Founder of Traffic Think Tank |
| Location: | London, UK |
| Remote Since: | 2018 |
Matt's remote work setup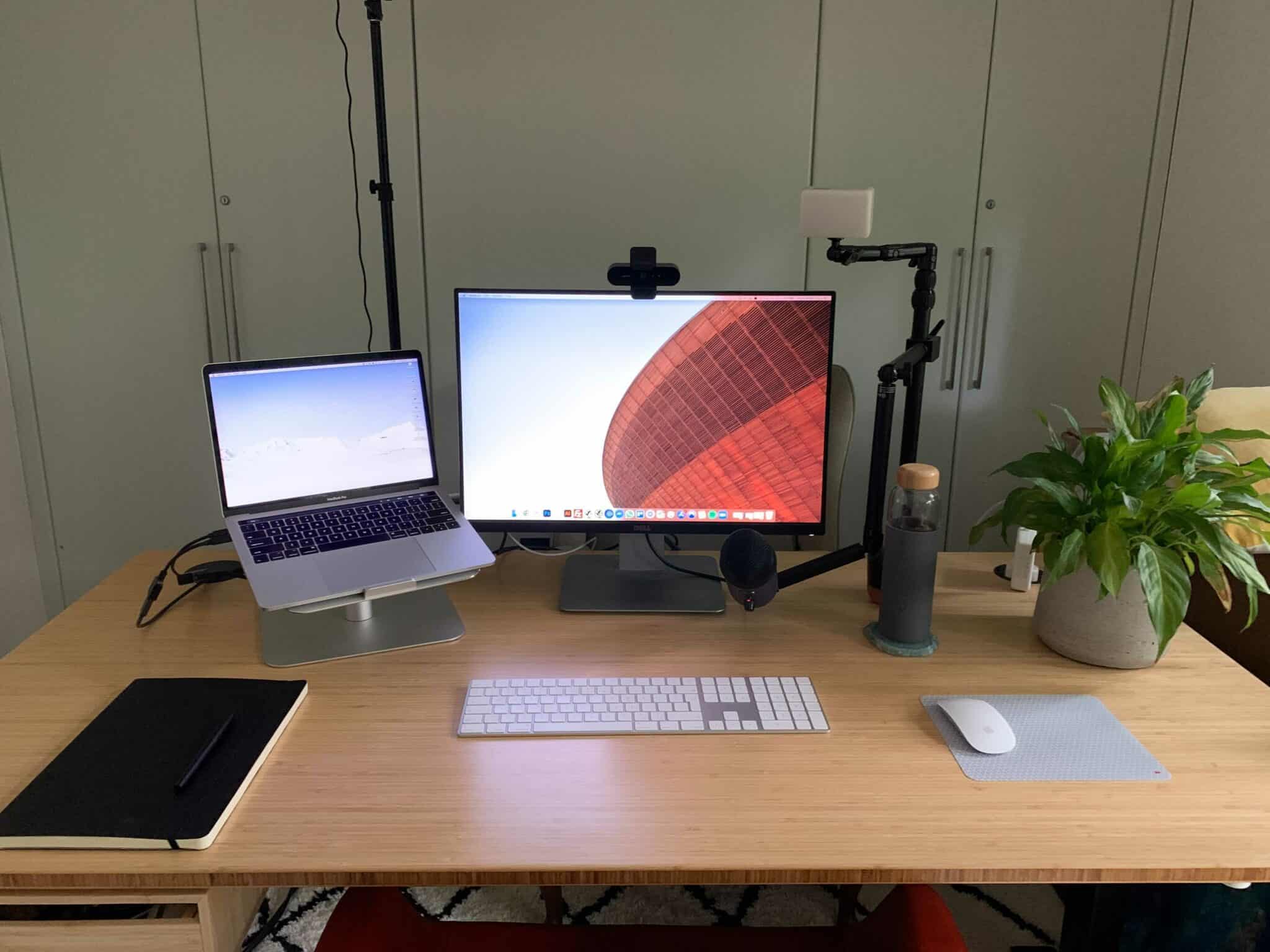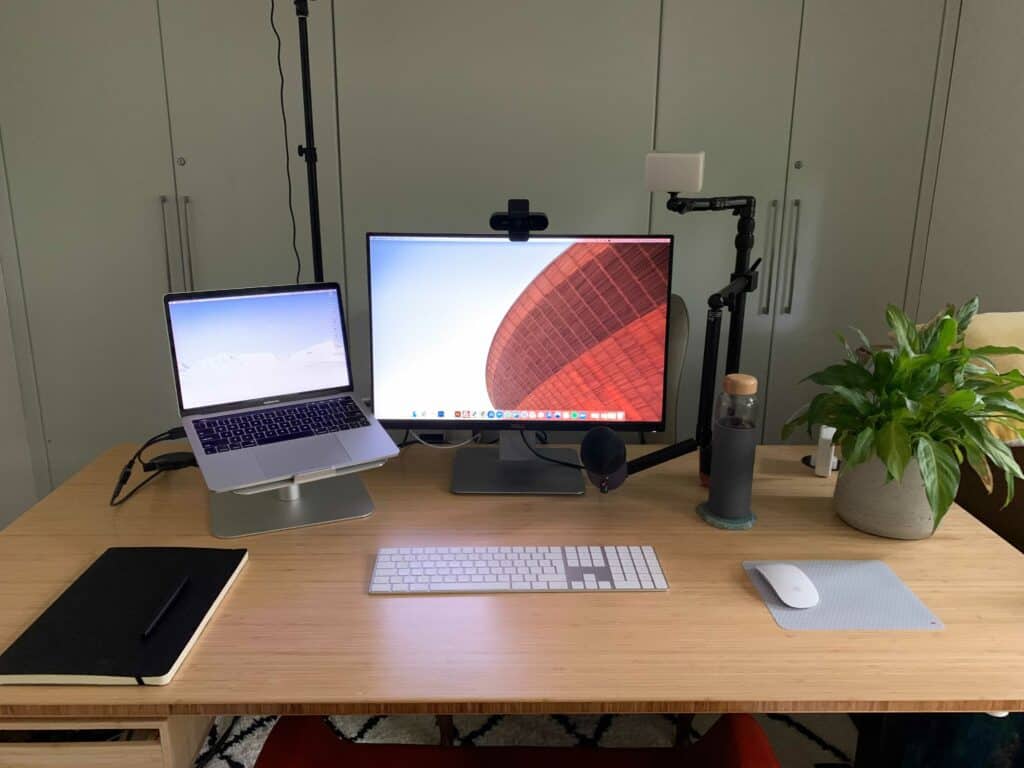 I couldn't work from home without…
Not having a second screen really annoys me. I hate having to have everything on one screen, because then there's more chance I'll get distracted.
My main task goes on the big monitor in front of me and anything I'm not actively working on goes on my second screen, which helps me stay focused.
The purchase of $100 or less that's improved my work from home experience the most is…
I have Philips Hue lights throughout my house. So, I got one of the Philips Hue smart buttons, which has a magnet on the back I use to stick it to a magnetic plate under my desk.
Now whenever it gets dark during a meeting, I just click a button under my desk and my lights come on. No more having to go and mess around with the lights.
My one piece of advice to someone who's new to working from home is…
In the limits of what you can, only use your workspace for work.
Even if you're working from a little desk in the corner of the living room, only work at that desk. Don't do anything else on it to help create a mental separation.
Don't wake up, stay in bed, grab your laptop and start working. Over the long-term this will really burn you out – even if it's just to do a few bits. You'll learn to associate your bed with work and you'll start to struggle to switch off when you're trying to get to sleep.
One thing I wish I'd known before I started working from home is…
Just how purposeful you have to be around your routine.
When you work remotely, you get the enormous benefit of extreme flexibility. But if you're not disciplined with flexibility, it becomes a burden instead of a benefit.
Setting a clear routine ahead of time ("I will start work no earlier than X and end no later than Y") and really purposefully sticking to it is something I think everyone struggles with, and I definitely would have paid a lot more attention to that.
My best strategy for maintaining a healthy work-life balance is…
Putting everything in my life on my calendar.
My Google calendar is full of everything from dentist appointments to bath time with my daughter to walking the dog.
Blocking all your commitments out on your calendar – both the professional and personal ones – gives you the true representation of the time you have available for work and can have a big impact on what you're willing to commit to doing.
This is particularly important when you're working with people across different time zones. I have a block in my calendar from 6:00pm every single day that says in capital letters: "I AM BASED IN THE UK. PLEASE ASK ME BEFORE BOOKING A MEETING DURING THIS TIME."
This is simple, but it both streamlines communication and ensures that people are respectful of your time.
My best strategy for staying productive working from home is…
If you can, push deep work time into large clusters. My mornings are usually less meeting-heavy, so I'll block those two or three hours out for deep work.
I cluster my meetings as well. So, if someone books a meeting with me and I'm left with a 30-minute gap before the next one, I'll ask if they can push it back half-an-hour.
The trick here is to book 55 or 25 minute meetings rather than hour- or half-hour-long ones to make sure you always have time for a comfort break.
The one piece of advice I'd give to a people manager leading a remote team is…
Set expectations around communication time.
Giving people a general SLA for when you'll communicate by different platforms helps people a lot. They know when to chase you and when it's still within the time they should expect you to take to get back to them.
For example, my team all know that if they email me they'll get a response within 48 hours. If they send me a Slack, they'll get a response within 24 hours. And if it's really urgent, they can send me a Slack as well as an email that says "IMPORTANT" in the subject line.
Then I've created some rules in my inbox to automatically flag urgent messages. For example, emails with the words "decision" or "review" in the subject line get flagged as important and go straight to the top of my inbox.